You are invited to a Zoom webinar.
When: Jan 27, 2022, 07:00 PM Eastern Time (US and Canada)
Topic: "Grassroots Green Energy and Sustainability" Quakers For Peace and Justice Series
Register in advance for this webinar:
https://us02web.zoom.us/webinar/register/WN_tW2wZIGBQkKO1wf-TZtoxw
North Branch Quaker Friends are excited to offer our January Outreach Webinar in support of our Testimony of Sustainability.
Sustainable Energy Education and Development Support (SEEDS) and the Clean Energy Cooperative were birthed in a rural county of northeastern PA. The information and challenges these organizations faced will resonant with small towns as well as larger communities. SEEDS and the Clean Energy Co-op will present information on energy efficiency, renewable energy, sustainable living, and mustering community financial resources.SEEDS has received several Pennsylvania state awards for its work. Through SEEDS' efforts 10+ buildings are now powered by solar PV, and more and more residents and farmers are choosing sustainability over the status quo.
SEEDS podcast "Today's Main Ingredient: Bringing Farm Food to Your Table" consists of 15-minute programs, focusing on local farms and businesses.
Services provided by SEEDS include virtual and physical community forums and workshops, free residential and nonprofit energy assessments, solar site assessments, and environmental education.
The Clean Energy Cooperative Inc. is a member-owned, separate legal entity that 'spun-out' from SEEDS in 2014, with members throughout PA and elsewhere, that finances and develops clean energy projects for community-based businesses and non-profits. Four commercial solar projects have been completed to date, including one named the 2016 "National Best Community Renewable Energy Project" by the Interstate Renewable Energy Council. The Co-op, SEEDS, and other partners just received a 2021 Northeast PA Environmental Partnership Award for their public-private partnership that installed solar on a Wayne County government-owned building.
Find out more at https://seedsgroup.net/ and
https://www.cleanenergy.coop/
After registering, you will receive a confirmation email containing information about joining the webinar.
———-
Webinar Speakers
Kathy Dodge (Chair @Sustainable Energy Education and Development)
Kathy is one of the founding members of SEEDS, holding leadership positions from 2008 until the present. She thinks that SEEDS is one of the most inspiring groups she has ever worked with.
She has a BFA from Rhode Island School of Design and a MA from Marywood University. She moved to Wayne County in 1972 to work as staff illustrator at Highlights for Children Magazine. She lives on an old farm in Lake Ariel with husband Pete Snyder where they raised two sons, and continue to raise most of their own food. They have solar power, an all-electric vehicle, and a geothermal system.
Christine (Chris) Weigand (President @Clean Energy Co-op)
Chris is a retired math teacher. She enjoys yoga and outdoor recreation. Chris has had a long-time interest in environmental and social justice issues and has been involved in a variety of local organizations including Audubon, SEEDS, Victims Intervention Program and WJFF radio.
Jack Barnett (Board Member @Clean Energy Co-op)
After a nearly 30 year career in the telecommunications industry, Jack is now an advocate for sustainability, local foods, solar, zero net-energy buildings and electric vehicles; and is past chair of a chapter of the American Solar Energy Society. His on-going project is a super-insulated, solar home and garden near Hawley, PA, owned with his wife, Mary Anne Carletta. Jack is also a board member of SEEDS, and has taken over 100 hours of solar technology and installation courses and volunteered at multiple solar PV job sites. Jack holds Electrical and Computer Engineering degrees from Clemson University and Carnegie Mellon University.
Michele Sands (Founder of SEEDS @Sustainable Energy Education and Development Support)
Member North Branch Religious Society of Friends; founding member SEEDS and Clean Energy Co-op. Principal, Fair Hill Farm, Tyler Hill 1997-2020. Currently residing in Collington Continuing Care Retirement Community near Washington DC.
Michele will provide background on how the work of these organizations relates to Quaker beliefs.
Register at https://us02web.zoom.us/j/85844684327?pwd=VUR6WSttb1RYWmJiZERpeHlOeUlsZz09
Where does plastic come from, and what happens to it after we toss it in the recycling bin? What's the fuss about "microplastics" in the soil and water – and in *us?* Should we consider making different choices now, or not? And if so, what can we even do about all the plastic everywhere?
August 12 Webinar
"Plastics, the Environment and Us"
Danica Buchanan-Wollaston Pittsburghers Against Single-Use Plastics
Danica is a founding member of Pittsburghers Against Single-Use Plastic (PASUP), and serves on the steering committee. PASUP's mission is to create greater awareness of the dangers of single-use plastic, support the efforts of individuals and groups acting against single-use plastic, and advocate for cleaner and greener solutions to plastic-dependence. Danica has been involved in activism and social justice her entire life, and became involved with grassroots environmental campaigns in earnest in 2012. She has worked in direct outreach, lobbying, public comment and letter-writing campaigns, and conservation education with Clean Water Action and the Pittsburgh Z oo and PPG Aquarium. She has worked with Pittsburgh Friends Meeting's Earthcare Working Group for several years. This working group is the originator of PASUP, to which Danica is currently dedicating most of her activism, although she is also involved in planning a march in the fall of 2021 to draw attention to the Falcon Pipeline and Shell Cracker Plant.
Register at https://us02web.zoom.us/j/85844684327?pwd=VUR6WSttb1RYWmJiZERpeHlOeUlsZz09
North Branch Meeting is offering a series of webinars. Each will focus on a different issue that is of current concern based on Quaker beliefs in Simplicity, Peace, Integrity, Equalitiy, and Sustainability.
The "Supporting our Transgender Neighbors" webinar was free of charge.
Recording of this Webinar: https://youtu.be/R6acN-YJRmQ
What we were be talking about:
Description: Join us for a fascinating, educational discussion about issues of social justice affecting transgender people.
Would you like to improve your foundational knowledge and skills to be better able to welcome and support our transgender friends, family, and neighbors?
Would you like to know more about the legal and cultural landscape transgender people navigate every day – and what could be done to improve it?
Our Guest Panel

Spencer Bergstedt is a consultant, public speaker, educator, and author specializing in LGBTQ workplace, health care, and educational inclusion issues. Spencer has been advocating for LGBTQ people for over 30 years. His work on transgender legal issues has garnered him an international reputation for both scholarly theory and practical application. Spencer's work has impacted birth certificate and driver's license policies, youth participation in after-school activities, and self-help legal information for trans people throughout the US. His lived experience as a transman combined with his legal expertise and executive leadership roles bring a unique breadth of understanding to his clients. Spencer is an engaging presenter who fosters greater understanding on the topic of gender diversity in an open and supportive manner.





Lyndsey Sickler (Lynz) is 44 years old, non binary, and uses They/Them pronouns. They identify as queer, poly, kinky, body and sex positive and have over 20 years experience with advocacy, community and resource support work for TLGBQIA+ youth and young adults, 25 and under.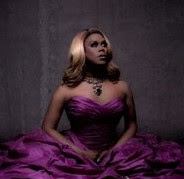 Alexandra St James
Grace and Face, Class and Sass the Force of Nature that is Alexandra St. James will leave you breathless. This Activist, Actress, Artist will leave all spellbound as she challenges your views on various topics. Alexandra has been a fixture in the LGBTQ+ community for more than 20 years. She has been active in fundraising for various charitable causes and uses her time to educate and entertain the masses.

| | |
| --- | --- |
| | ReplyForward |
Racial Justice and Superheroes
Jul 22, 2021, 07:00 PM Eastern Time (US and Canada)
Allan Austin, PhD
History of Race and the American Superhero, which explores evolving American conversations about race through superhero comic books, cartoons, and film.
Allan Austin, Ph.D., is a professor of history at Misericordia University. His publications include work on film, television, and superhero popular culture in American history. He has just published, with Dr. Patrick Hamilton, All New, All Different?: A History of Race and the American Superhero, which explores evolving American conversations about race through superhero comic books, cartoons, and film. He has also published books on Japanese American, Asian American, and Quaker history.
He joined the North Branch Friends Meeting in 2001.